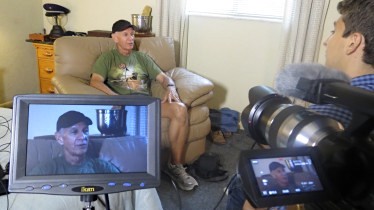 For more than 25 years, Kristin has been helping people record their stories and family histories through video interviews, genealogy research, photo restoration, and custom graphics such as maps, time lines, and family trees. These histories are published in custom-bound books.
Kristin partners with Duffy Jennings, her former colleague from the San Francisco Chronicle. They have worked with clients from all walks of life—from Oscar winners to prominent American families, including Robert De Niro and former San Francisco Giants owner Bob Lurie—to produce their memoirs and family histories.
Their most recent project is chronicling the history of the tugboat company Baydelta Maritime. The project includes a series of video oral history interviews with the three owners, all former San Francisco Bay Bar Pilots, who have operated the company since 1993.
In this clip, Captain Jack Going describes the new regulations and how that affected Baydelta Maritime.
"As a biographer and ghostwriter, I conduct video interviews for those who wish to publish a book or for people who want to save their family stories and family history. I craft narrative accounts from these interviews, adding research to enhance the storyline.
"This is an exciting time in the history of book publishing, with so many people self-publishing and telling their stories. I'll be honored to help you get your story told."
---

"Kristin Delaplane is an excellent writer. Her credentials are beyond doubt."