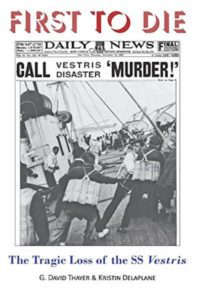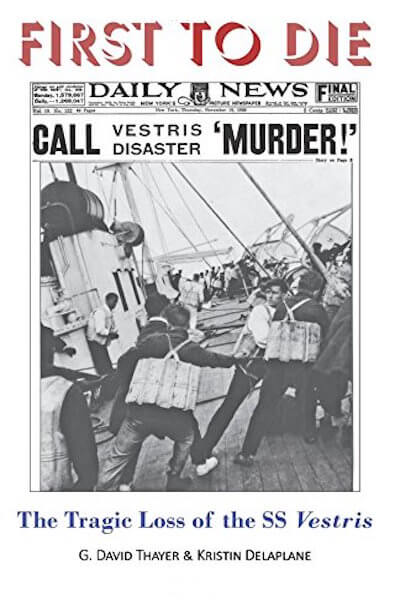 This is the sad story of a disaster that never should have happened. When the steamship Vestris pulled away from her Hoboken pier on a sunny day in November 1928, headed for Buenos Aires, carrying almost 8,000 tons of cargo, 128 civilian passengers, and 197 crew members, all seemed well.
In truth, she was a decrepit old ship, not seaworthy in anything but the best of weather. The weather on this trip would prove too severe for this tired vessel. Even so, the Vestris might have survived had it not been for a series of blunders by both the ship's crew and her officers. These errors, combined with a sinister turn of events below decks, doomed the ship.
She went down to the bottom of the Atlantic Ocean on Monday, November 12, 1928, with the loss of 111 lives, most of them passengers—including all 13 children and 28 of the 36 women. There were 214 survivors, 60 of them passengers. These are their stories as told in their own words.
What makes this book compelling are the number of first-hand narratives from those who survived.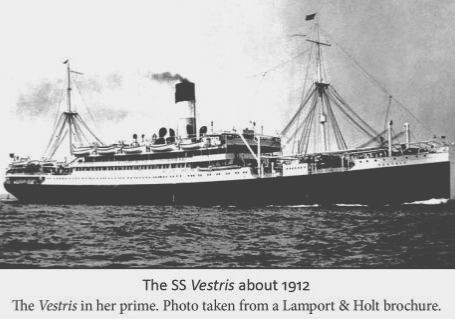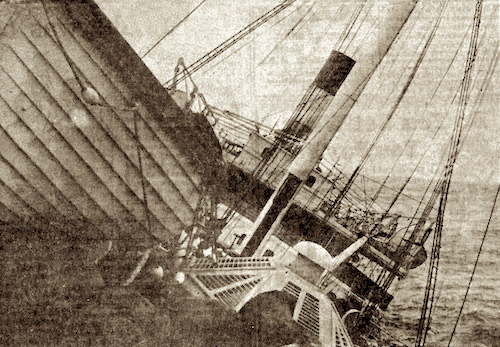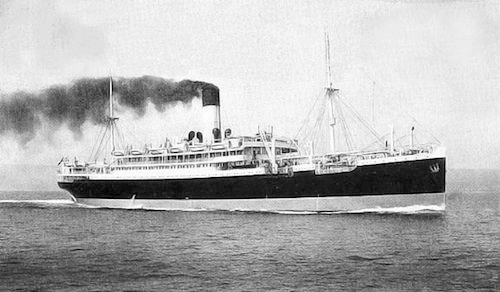 "I found your book informative, filling in some of the blanks I had in my knowledge of the Vestris disaster. Congratulations on this important contribution to maritime history on a little known subject. As a longtime shipping enthusiast, I would be interested in any future books you may be working on."
---
"A compelling and riveting account of a seemingly forgotten yet significant disaster."
---
"…the book presents a very complete and interesting account of the last voyage and sinking of the Vestris. The ship needed many repairs (so much so that she should never have been allowed to sail), was grossly overloaded, and with a seemingly timid captain. She was unable to make it through a storm that many others ships could because of her wretched condition. Water was leaking (more like pouring) into the ship from various openings that had not been (and could not be) properly sealed. Her cargo may have shifted. Her list became more and more severe, making it difficult to launch boats, and the captain waited too long to send an SOS; all this caused a great loss of life. The operating company was well aware of the Vestris' appalling condition, but was only interested in the money she could generate. The official summary of the wreck and the company's neglect makes very good reading."